By Sarah Perry, CEO of SnapComms There's a lot of pressure to get internal communications (IC) right. Even more so these days, when "too much information" is choking employees' inboxes.
Whether you're a newcomer to IC, or a seasoned pro, it's imperative to avoid these six common fails when communicating with your teams:
1. Too many sign-offs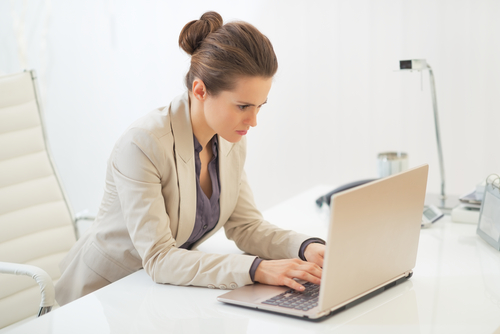 AKA "covering your backside." It's tempting to ask for everyone's approval before issuing an all-staff message (it seems the larger the organization, the bigger the problem). Don't do this!
Everyone you ask will have an opinion—and not all will be helpful. If you try to incorporate all the suggestions, you run the risk of watering down your original message, to the point where it becomes disjointed, dull, and worst of all—ignored! If you don't apply all the recommended changes, get ready for a spiral of time-sucking e-mails to explain why.
So be selective who you ask for editorial feedback and approval. Of course, seek your executive's sign off, but limit approval and proofreading to just several trusted individuals.
2. Scared to say "No"
In a large organization, it can be tough to keep a disciplined approach to communications—especially when bombarded by different departments demanding their all-staff messages must be top of the pile.
Remember you have a unique position: you're the only one with an all-purpose passport across all communications for the company and it's your duty to ensure messages are planned for and scheduled for best effect.
Think of your IC as the company newsroom, and you're Chief Editor. Cull content that's low in priority or significance (in newsroom speak, this is known as "drop the dead donkey").  Don't be shy to push back on Fiona in Finance or Tim in IT if there's a better time, place, or channel for their all-staff message.
3. Sabotage IC with old-fashioned formats
Not only are you the curator of internal content, you're the conductor too. So think carefully about which channels will get employee attention, are right for today's more visual learners, and are fit for purpose. 
For example, nonessential, nonurgent content such as staff announcements, fundraising initiatives, and social activities sit well together in a monthly newsletter. This kind of content bundling then leaves breathing space for urgent, essential communications—such as an IT outage notification or a cyber-security alert—to get the mental real estate they deserve.
Remember, today's employees deserve more than e-mail, and it's your responsibility to keep up-to-date on new tools which achieve message penetration. Ignoring new technologies could ultimately risk sabotaging your own efforts.
4. Stay on brand, but have fun
OK, some IC topics can be—let's just say—a bit dry. (Anyone who's ever had to write a few pithy words about company dress code policy or the importance of personal hygiene in the workplace will surely agree!)  But every time you reach out, it's a moment to engage with employees and personify your company's brand values.
Add flair and personality to your IC and use friendly, easy-to-understand language—not corporate speak (check out this list of worst office jargon phrases staff love to hate). Work with your marketing team and take inspiration from their eye-catching campaigns. Access their resources: they may well have a graphic designer keen to create a humorous animated character, perfect for communicating your hand-hygiene message!
5. Forget not everyone is desk-bound
Mobility is one of the greatest developments in today's workplace. But it's also presented some of the biggest challenges for IC professionals, particularly those not prepared to adapt.
With the help of your IT team, explore the benefits of cloud-based internal communication platforms. These enable employees to view your IC content regardless of whether they're working from home, in transit, or anywhere else for that matter (so long as they have network connectivity).
Go for secure, mobile-responsive solutions as these will display content to suit device (i.e., smartphone, tablet, or desktop).
6. Failing to measure
These days, every department is expected to report on the impact of their efforts, and IC is no different. Measurement is critical. With specialist employee communication software, go one step further than simply providing metrics on who's clicked what.
Unmissable, interactive, direct-to-screen tools such as scrolling desktop tickers, news desktop alerts, employee quizzes, or surveys provide a genuine breakthrough in IC tracking. (Another reason for the ongoing demise of e-mail is the inability to track who reads what.) Impress your bosses by providing extraordinary insights on message visibility, recurrence statistics, cut-through, attitudinal shifts, employee engagement, and more.
It is no accident that companies that are poor communicators are three times more likely to have no formal measurement of communication effectiveness compared with highly effective communicators. So, how do you measure up?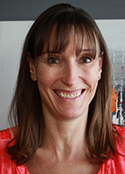 Sarah Perry is CEO of SnapComms, an award-winning company that develops employee communications software that bypasses e-mail to put important messages in front of employees on any device, anywhere. It has more than 1.3 million paid enterprise users in more than 45 countries.